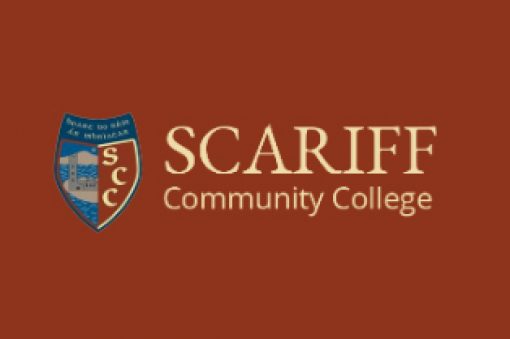 Notice to Parents/Guardians
Dear Parents and Guardians,
We hope you and your child/ren are safe and well and that you are all looking forward to the start of the new school year. We have been working very closely with our patron, Limerick and Clare Education and Training Board with regular meetings online throughout the summer to prepare for this coming academic year. Our school Covid-19 Response Plan is near completion and will be available on our school website shortly.
In the meantime, please note the following key points for your information:
Return dates have been sent by vsware text. Please contact the school office if you did not receive this info.
Students will return to a five-day week as before the school closure in March. No change in start/finish times – i.e. Mon-Thurs 9am-4pm and Friday 9am-1.15pm.
TY work experience is postponed until further notice. TY students will attend school Mon-Thurs, with extra classes in core subjects. An online work experience-related programme, which is currently being devised, will run on Fridays.
The layout of all classrooms has been reconfigured to maximise space available for students and teacher. All classrooms are set-up with rows of single/individual desks at 1m distancing.
Student-based classrooms – teachers will move between classes.  In Junior Cycle, form groups will have a base-room and students will have assigned desks. They will remain in this room for as many of their subjects as possible. This does not apply to specialist rooms eg construction room, home economics room etc. Senior classes, are together very little as base groups so they will be assigned to a specific area of the school.
When students arrive at school, they should proceed directly to their base classroom which will be assigned to them once they return to school. Students should not congregate in groups close to one another.  Assigned entrances and exits will be given to all year groups when they return.
There will be split break times and lunch times for Junior years and TY/Senior years. Corridors are to be kept clear and entrance/exits will be assigned. Students are not required to wear masks when outside at breaks but are expected to adhere to social distancing.
Face masks – students must wear face masks when in situations/classes where social distancing of 2m cannot be accommodated. In most classes, distancing is at 1m. Students will not be required to wear masks at breaks but are expected to adhere to social distancing. We are requesting that all students have their own supply of plain coloured face masks, which can be disposable or washable cloth masks. Face masks are widely available and advice about the types of facemasks can be found via the HSE link. We request that students refrain from wearing face masks that depict any imagery on them so as not to cause offence to others.  Face masks will not need to be worn when students are exercising, eating or drinking or in the yard.  Students will also be able to remove face masks in classes where there is adequate social distancing.  Please note that a visor is not a mask. Additional information regarding face coverings is available from the HSE website – https://www2.hse.ie/conditions/coronavirus/face-masks-disposable-gloves.html If you feel that your child is exempt from wearing a face covering or will have particular difficulty with same due to a medical need or special need, please contact angela.mcnamara@lcetb.ie , outlining the reason and this will be taken into consideration by the school.
Uniform – our policy of school uniform remains. However, we respectfully request that students change out of uniform once home.
Lockers – it is hoped that we will be in a position to provide lockers. However, this will be kept under review. Cost of lockers will be refunded if any change.
Respiratory hygiene and hand hygiene practices are key. Staff and students will be briefed on this. We will promote good hygiene and display posters throughout the school on how to wash hands. Everyone should follow the HSE guidelines on handwashing.
Hand sanitiser dispensers will be deployed throughout the building, at exit and entry points of the school and in classrooms.
Wash hand basins, running water, liquid soap and hand drying facilities are provided in all toilets and kitchens.
Sanistiser and cleaning materials will be provided by the school. However, it is also recommended that each student has a small hand sanitiser and a pack of wipes for their own personal use when out and about in areas at breaks.
In order to prevent the spread of COVID-19 it is important to know and recognise the symptoms.
If your child/children complains of feeling unwell, please keep your child/children at home and consult with your GP .
If a child becomes unwell at school, you will be contacted. It is imperative that a parent/guardian or nominated adult is available for contact and to collect a child promptly from school. Please email scc@lcetb.ie if you wish to add another phone number and/or a nominated adult to the contact info we have for your child/ren. Also, please ensure you notify the office immediately of any change in phone number/contact details.
Parents/guardians are required to observe and respect all social distancing protocols in relation to any contact with the school.  This includes maintaining a two metre distance to other families when dropping off or collecting their children from the school and any contact with the school.
Access to the school for anyone other than staff and students, will be restricted and strictly by appointment only.
Students who have been on holidays outside of Ireland
Given the current domestic and international situation, the Government has advised against travelling abroad.  However, we are aware that some students may have been abroad before school resumes. All passengers who arrive into Ireland are required to restrict their movements to limit the potential of importing COVID-19 and infecting their families, communities and workplaces.  If your child/ren have been abroad prior to school resuming, please contact the Principal or Deputy Principal.
School Transport: The following advice has been issued by Bus Éireann:
A student is not to use school transport if they are displaying symptoms
Students are to maintain physical distancing while waiting for transport
Students are asked to sit in pre-assigned seating and next to a sibling or child from their class group (this should be the same child at all times)
Students are requested to use hand sanitiser on boarding the bus
Students should observe respiratory etiquette at all times while waiting for and on-board transport services
To disembark the bus one by one in an orderly fashion
With the exception of those children who for medical or special educational needs reasons are not in a position to wear a face mask or face covering, all other students travelling on the post-primary scheme are required to wear face coverings while waiting for and on-board transport services.
Changes to the Code of Behaviour Policy during Covid-19
In light of the need for students to be more mindful of attending school during the current Covid-19 climate, an amendment to the Code of Behaviour Policy is required so that students will be aware of specific rules on their return to school.  Our guiding principle when making any changes or adjustments to this policy is to be able to keep all of our students, families and staff safe.  The amendments will be communicated to students, parents and staff shortly.
How to prepare for the return to school – how can parents/guardians help?
As students have missed several months of life at school, it is totally understandable that it will take some time to adjust to returning to school-life in the new reality we find ourselves.
You, as parents/guardians can help with this adjustment by starting to encourage your child/children to change their routines and habits between now and start of the school year.  Going to bed a little earlier, preparing uniform, schoolbag etc. are all helpful in preparing students for the return to school-life.  There is an excellent range of supports available on www.loveparenting.ie specifically for parents to help with this.
Supporting the wellbeing of students
There will be a significant emphasis on promoting the wellbeing of our school community as part of the Department of Education's overall plan to ensure a successful return to school as we all continue to manage the impact of the COVID-19 pandemic.
Both the Department of Education and we as a school, appreciate that we are living through exceptional times which impacts on the wellbeing of everyone in different ways, at different times. People have been naturally worried about the risk to their physical health and that of their loved ones and have been challenged to varying degrees by the public health measures that were put in place in Ireland to control the spread of the virus, such as staying at home and school closures.
Additional Information
There is a comprehensive range of documentation available at gov.ie/backtoschool if parents would like to view the relevant information in supporting parents and students with the opening of schools for the new academic year.  Our school website will be updated regularly to keep parents/guardians, students and staff briefed on returning to school.  We may also send text messages and emails to share information and updates with you promptly and regularly.
Thanking you for your continued support of our school,
Angela Murphy McNamara                      Angela Russell
Principal                                                 Deputy Principal