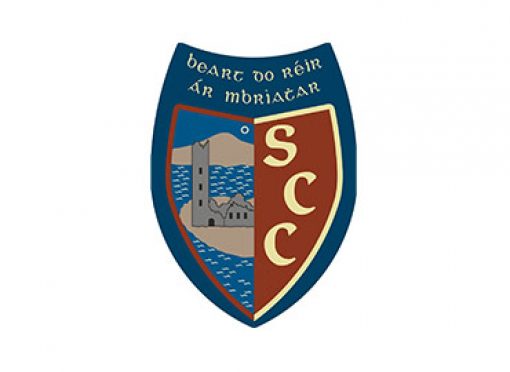 Addressing the Challenges of Social Media – Dr. Maureen Griffin – Tuesday 6th Dec 2022
Dr. Maureen Griffin, forensic psychologist and Director MGMS Training Limited will deliver a presentation "Social Media: Challenges for Parents" at 7.30pm Tuesday Dec 6th 2022 (via zoom).
The presentation will cover what is currently popular; what the potential dangers are and offer practical advice on how to protect ourselves and our children online.
Issues such as social networking sites & chatting apps; Live streaming; gaming; grooming; sexting; screen-time & sleep; and cyberbullying will be addressed.
We strongly recommend attendance at this presentation. A link to register for this presentation will be sent via vsware text to all parents/guardians. This is for parents/guardians of students of Scariff Community College only so please do not forward/share any links received.
Earlier that day, Dr Griffin will come to our school and hold in-person presentations with all students/year groups in our school. This will be done over three sessions – two year groups per session – 1st & 2nd yrs; 3rd yr & TY; 5th & 6th yr.)
Dr. Maureen Griffin, B.A., M.A., Ph.D. holds an honours degree in Applied Psychology, a Masters in Forensic Psychology and a Ph.D. in Applied (Forensic) Psychology (specifically in the area of Sex Offender Assessment). Maureen has delivered lectures in the areas of abnormal psychology, mental health and crime, sexual offenders, online internet solicitation and risk assessment on Forensic Psychology, Criminal
Behaviour & Criminalistics courses in Universities across Ireland. Maureen has also delivered guest lectures on Detective and Sergeant Training Courses in An Garda Síochána and on National and International Military Police Courses with the Irish Defence Forces.
Maureen is Director of MGMS Training Limited and has visited over 900 schools (primary & post primary) and organisations across Ireland speaking with students, staff, BOM members and parents regarding issues around social media, cyber-bullying and internet and mobile phone safety. Maureen has also delivered presentations around social media for the HSE, Brothers of Charity, NEPS, Gardaí and the NAPD. Maureen has presented at the ILSA Conference, CESIT Conference, PDA Conference, 4th Biennial Child Protection & Welfare Social Work Conference, UCC, Guidance Counsellors Conference UCC.