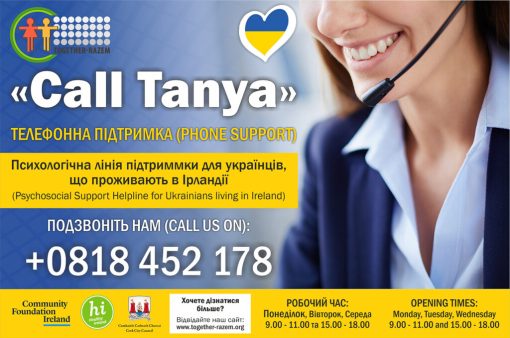 'Call Tanya' Helpline
There is a new Psychosocial Helpline, "Call Tanya," which was launched on April 17th. The helpline provides confidential support to Ukrainians in Ireland who are experiencing distress due to displacement and the ongoing war in Ukraine. Trained call ambassadors are available on Mondays, Tuesdays, and Wednesdays from 9:00 to 11:00 and from 15:00 to 18:00 to provide psycho-social support in Ukrainian and Russian. Callers can discuss their worries or concerns and receive support that respects their dignity, culture, and abilities, using the Psychological First Aid (PFA) model of look, listen, support.
The Call Tanya Helpline number is 0818 452 178.