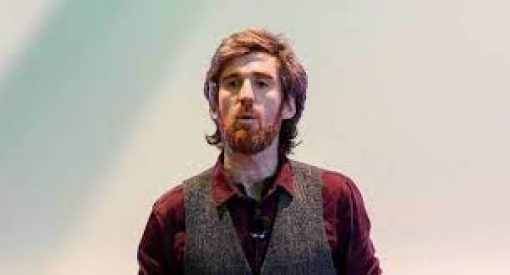 Diarmuid Lyng visits Scariff Community College
Diarmuid Lyng came to meet our fifth year students on September 17th. He spoke about his own experiences as a young hurler in Wexford and his journey into adulthood. The discussion focused on personal identity and the importance of discovering more about yourself and what you like to do. In the second half of the session Diarmuid guided the groups through a relaxation meditation.
Students gave their feedback afterwards….
"I feel I benefitted most from the meditation style activity."
"From my point of view the main message was discovering your personality/real self. For example something like hurling doesn't define who you are as a person and your true passions and qualities will express themselves later on in life. Another point he made was the way we act to one another in school"
"It was interesting to learn about his own experiences and how he became more confident"
"It got me thinking about my life choices"
"I think Diarmuids's message had a spiritual aspect. He was encouraging us to find who we are from within and use what we have inside us to challenge and better ourselves. He believes that once accessed what is inside of us – our culture and our heritage would allow us to do things that our ancestors did."
"Go for your dreams and commit. Be kind to your classmates. Don't do stuff just because your friends are"
"I learned how to manage stress better"
"It was very worthwhile and very interesting about the Irish language  … and the meditation at the end helped me to relax"
He also made the point that it is important how we act towards one another – that we create the culture of our own class."
"You might not find a passion until you are older – don't rule anything out until you try it"
"Don't define yourself by one thing or trait"
Diarmuid lives in Dingle where he runs "Wild Irish" retreats with his partner Siobhan dePaor.
This event was part of the Mountshannon Arts Festival and Timmy Creed's production of Spliced. It was supported by the Arts Council.
Thank you to Ms Colleran for organising this for our students.