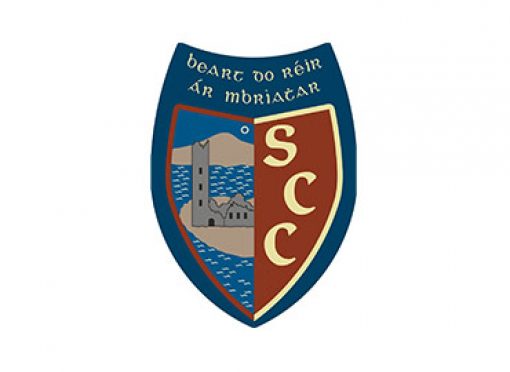 Iceland September 2024 LC Geography Tour
Dear Parent/ Guardian
We are delighted to confirm that we will proceed with our LC Geography Trip to Iceland September 2024. The trip booking is being handled by The School Tour Company who we have worked with Scariff Community College in the past.
The booking deposit necessary to guarantee flights and accommodation is 200 Euro and this confirms a student booking. All payments are made online and handled byThe School Tour Company. They have outlined a schedule of payments including an initial deposit deadline of November 6th, 2023.
Initial Booking Deposit – €200 by Monday 6th November 2023
Second Instalment of Booking Deposit – €200 by Wednesday 6thDecember
Remaining Balance to be paid in instalments by Saturday 1stJune 2024
All terms and conditions of the booking are attached at the end of this document. We ask you to read this carefully in advance of booking.It should also be noted that for students travelling that school rules will apply for the duration of the trip.
All payments including initial deposit need to be paid online via the following link on the School Tour Company Website – https://payments.schooltour.ie/ where you will set up an account to make and view payments at any time.
The booking ID for the SCC Iceland Tour is 2002267 – you will need to select Iceland as the destination from the dropdown box to set up your account.
If a student has an expired/expiring passport, please only enter the name that will appear on the new passport and the DOB. The other passport details can be entered after the new passport has arrived so you should not enter the details from the expired passport.

ICELAND – 2024
Group Leaders:               Ms Darina Sheridan – Ms Claire Burke – Mr Alan Deegan
Group Name:                   Scariff Community College
Date of Quotation:         20th October 2023
Tour price:
 €987 based on 60-80 paying students
Your price includes:
Dublin/Reykjavik return on scheduled airline services.
One item of hand luggage per person.
One item of checked in luggage per person (23kg).
3 nights B&B hotel accommodation.
2 evening meals served at the hotel.
1 evening meal served at a local restaurant.
Airport transfer on arrival.
Departure transfer to the airport.
Entrance to the Blue Lagoon.
Private coach and guide for sightseeing tour of the Golden Circle.
Private coach and guide for sightseeing tour of the South Shore.
Free leader places as outlined above.
Fully comprehensive insurance cover.
Emergency number while abroad.
Flight details:
Friday 20th September 2024
Depart Dublin 12.15 Arrive Reykjavik 14.00
Monday 23rd September 2024
Depart Reykjavik 07.30 Arrive Dublin 11.05
Please note that the above tour price is based on these flights at their current availability. Flight availability is subject to change at any time; therefore, early booking is advisable to avoid any increases in fare.
IMPORTANT INFORMATION PLEASE READ THIS CAREFULLY :
HOW TO BOOK & PAYMENT SCHEDULE
·       We require a first deposit instalment of €200 per student. Parents can pay online on our website, we will provide you with a link and booking ID for this.
·       The second instalment of €200 is due one month later. The total deposit is €400 per student and is non-refundable. You can choose to pay this in one instalment if you prefer.
·       The final balance is due 12 weeks prior to departure. If payments are not made in time, students' places may be cancelled. Travel documents cannot be sent until full payment has been received.
·       Parents will submit students' passport names and date of birth on the payment portal when they pay the deposit as we require this for booking flights. We will also require passport names for all leaders travelling.
CHANGE FEES/CANCELLATIONS
·       Name change fees will apply if names are not correct, as per passport, at the time of booking, even if the changes are small.
·       Supplements will apply to late comers if flight prices have increased. This also applies to leaders' names as we cannot cover any fare increases.
·       Cancellations must be submitted to us in writing by the group leader.
ADDITIONAL PASSENGERS
·       After flights have been booked, we will no longer monitor incoming deposits. If you wish to add an extra passenger, we will require notice of this in writing and we will then check if it is possible. If any student pays a deposit without the group leader informing us, they will not be considered to be part of the tour.
·       It will not be possible to add any new passengers to the tour passenger list any later than 12 weeks from the tour departure date (subject to there being availability).
ON-LINE CHECK IN/ PASSPORT DETAILS
·       Compulsory online check-in, in advance of travel applies to some airlines. In this case, we will require the following passport details from each passenger at least one month before travel: nationality, passport number, expiry date and place of issue. Please ensure parents have entered this information on the portal.
ASSIGNED SEATING/ADVANCED CHECK-IN
·       Some airlines operate a tiered pricing structure for advanced check-in and assigned seating. This is not included in your quote so if you would like your boarding cards printed in advance, we can add this as a supplement, otherwise, your boarding cards can only be issued 24 hours in advance and will be emailed to you for printing then.
ACCOMMODATION TAX & SECURITY DEPOSIT
·       Tourist tax applies in almost all destinations, and is payable on arrival. The current amount required per person will be shown on your itinerary. Please note that this is not included in your tour price and taxes are subject to change at any time.
·       Some hotels will ask for a security deposit on arrival.
ROOM ALLOCATION
·       We accommodate students in multi-bedded rooms and leaders in a twin rooms. Single rooms may be available upon request and supplements will apply.