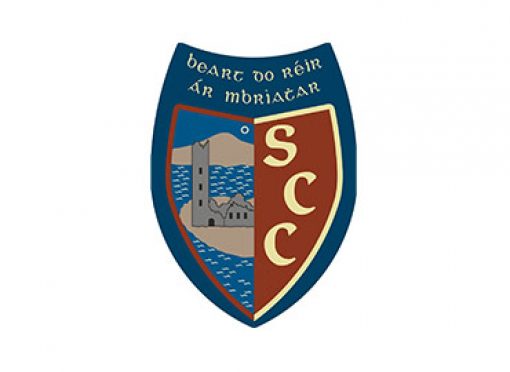 Second year PTM – Appointment schedules
Parents/Guardians – Hard copies of your appointment schedules for the upcoming 2nd year parent-teacher meeting which takes place this Thursday 17th Feb. 2022 have been distributed to students today (posted where students are absent).
Meetings will be conducted via your son/daughter's teams account. To join the PT meeting, log on to his/her teams account. Go to relevant team named '2nd yr PTM – (name of teacher)' at the times assigned on schedule. You will see that a meeting is in progress. Click on 'Join' and you will be admitted to the waiting room. Teacher will admit parents/guardians from the waiting room in line with schedule.  After each meeting, leave that team and return to main screen where you can see all teams. Click into the next team on your schedule.
Teams can be accessed easiest by going to www.lcetb.ie, then microsoft 365, then click on teams. You will need your son/daughter's username e.g. 20.joe.bloggs@learner.lcetb.ie and his/her password. It is strongly advisable to get these details from your son/daughter in advance and do a trial run.
Please check the device you will use for meetings well in advance. Please ensure that it is fully-charged and that camera and microphone/speaker are working correctly. You may wear headphones/earphones if you wish.
Please read the following carefully:
Online Meeting Protocols
1.We in Scariff Community College are committed to working together in maintaining a workplace environment that encourages and supports the right to dignity at work.
2.As stated in our school's Acceptable Usage Policy, when using the internet students, parents/guardians and staff are expected:
To treat others with respect at all times.
Not undertake any actions that may bring the school into disrepute.
Respect the right to privacy of all other members of the school community.
3.Parents/Guardians are invited to attend our Parent Teacher Meeting Online and are advised that due to the number of students in the year group the time available is limited and that each meeting cannot take longer than 5 minutes.
4.Parents/Guardians are asked to choose a quiet, neutral venue where they will not be disturbed.
5.To help teachers identify you in the waiting room/lobby ensure you are logged on via your child's school TEAMS account.
6.Please turn on your camera before you join the meeting. Teachers may not participate in meetings where they cannot identity the parent/guardian.
7. Any persons attending the meeting should be identified at the start of the meeting and be visible on camera.
8.Recording of meetings in any format is prohibited:
a.recording, saving or capturing any audio, video, or any other data/information or image during the meeting is not permitted
b.any unauthorised recording or live streaming of the meeting or any aspect of the meeting to another location is not permitted
c.if someone accidentally records, saves or otherwise captures any data/information/image etc., s/he must immediately advise the other party and the recording must be deleted and confirmation of this provided to the other party.
d.the invitation to the meeting, the link to, or password for, the meeting must not be forwarded to any other person/third party.
If for any reason you are unable to attend the PT meeting as planned, please contact the school office so that we can redistribute appointments to anyone on a waiting list to meet a teacher. We are looking forward to meeting you all virtually.