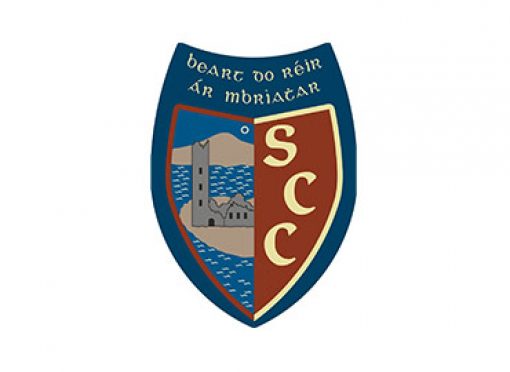 Third Year Parent-Teacher meeting
Our Third Year Parent-Teacher meeting is scheduled for Thursday 25th November 2021 starting at 4.15pm. This will take place online using our school platform MSTeams.
Parents/Guardians of Third year students are now invited to make bookings to meet teachers using the Parent Teacher Meeting Organiser (PTMO) link below. This will generate a schedule of appointments and a list of meeting links will be available to parents/guardians in advance of the meeting.
In order to log in to PTMO you need the following information:
School Roll Number: 70900I
Student VSWARE ID: This number is being sent via direct teams chat message to each student now. (It is also available on VSWARE. Login to your child's VSware profile and under Personal Info, find VSWARE ID.)
PTMO Parent/Guardian Login (ptmorg.com)
Once you have logged on to PTMO, the system will guide you through inputting your preferences for meeting your child's teachers. Each meeting with a teacher is limited to 5 minutes maximum.It will not be possible for teachers with large classes or multiple classes to meet every parent/guardian.
It is essential that you select your appointments in order of preference. If you enter preference 1 for all of the subjects, the system will randomly choose the order for you so there is no advantage in doing this.
The PTMO system is open now until 9pm Friday 19th November 2021 for input of parent/guardian. (You will not be able to request slots at PT meeting after this time.)
Schedules will be generated and once finalised, you will be advised by Scariff Community College to log back into your PTMO account and view your meeting schedule.
Meetings will be conducted using your son's/daughter's MSTeams account. School reports will issue early next week. Further advice will follow with regard to joining and navigating the PT meeting also.  Thank you.