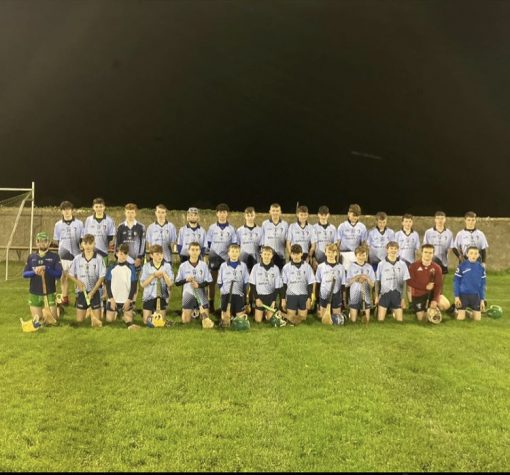 U15 Hurling SCC v St Anne's Killaloe Match Report
This evening we were in Dr Daly Memorial Park Tulla under lights on a cold, dry evening for the 1st round of the PPS U15 Hurling Competition.
Scariff Community College had a definitive defeat over St Annes Killaloe. Scariff started off the game with an excellent score of 1:6-0:0 at the first water break.
Liam Heffernan started off the match with a super goal followed by scores from: Paul Rodgers (0:2), Oisin Madden (0:1), Sean Óg Kilkenny (0:1), Jack Madden (0:1), Eoin Nugent (0:1).
In the second quarter there were scores from: Dylan Joyce (0:1), Paul Rodgers (0:2), Jake Gibbons (0:1), Oisin Madden (0:1).
There was a half time score of
Scariff Community College- 2:10
St Annes Killaloe- 0:2
The second half started with an excellent goal from Paul Rodgers followed by a point (0:1) from Oisin Madden and another point (0:1) from Jake Gibbons.
In the last quarter Liam Heffernan got another goal and Paul Rodgers scored 1:1.
A final score of:
Scariff Community College- 5:13
St Annes Killaloe- 1:04
Overall, it was a fantastic performance from both teams. A very well done to everyone who was involved.
Both teams should be very proud and the very best of luck to St Annes in the rest of the competition.
Match Report from TY Future Leaders Media Group