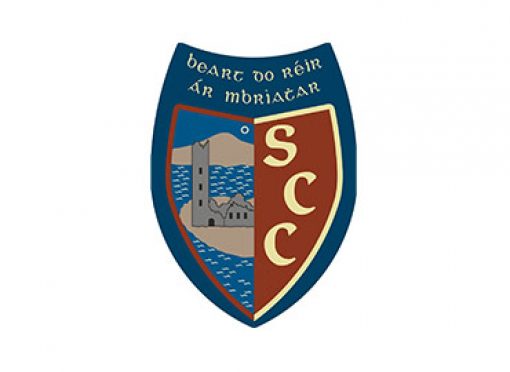 RightCareers4Me™ – Fifth year students
Dear Parents/Guardians of Fifth year students,
Our Guidance Counsellor Ms. Byrt is planning on providing an optional Career Options Assessment for 5th years. It would complement the work already carried out in the Career Guidance classes. The results will help form the basis of a 1-1 'Careers' appointment with Ms. Byrt.
RightCareers4Me™ is an award-winning career assessment which scientifically identifies suitable careers and courses in Ireland. The assessment takes the "chance" out of career decision making and ensures students have the necessary information to make informed and confident career and course decisions. RC4Me™ is unique as it assesses the total student i.e. Values, Interests, Personality, Skills and Aptitudes and seamlessly connects student's top 5 career areas to a comprehensive list of suitable courses. It enables students to filter courses by college, points, location etc. to help select their CAO courses.
The students will complete the assessment online, it takes approximately 2 hours and usually takes place over 2 sittings in a Computer Room.  Once completed their comprehensive digital career report will be emailed to Ms. Byrt. The students will also receive a printed copy of the booklet. See sample report here Sample RC4Me™ Career Report.
The cost to each student is €20 euro. (The school is subsidising the cost of this assessment – it is normally €50 euro.) If you would like to avail of this, please email Ms Byrt (email address below) or ring 061-921083 asap (by 2pm Monday 17th Jan at the latest) and let us know you wish to avail of this assessment for your son/daughter. Bills will issue on Way2pay Monday evening to those who have made contact. Monies must be paid by Thursday Jan. 20th. to confirm your order. If you have further questions please contact our Guidance Counsellor Ms. Byrt at aoibheann.byrt@lcetb.ie