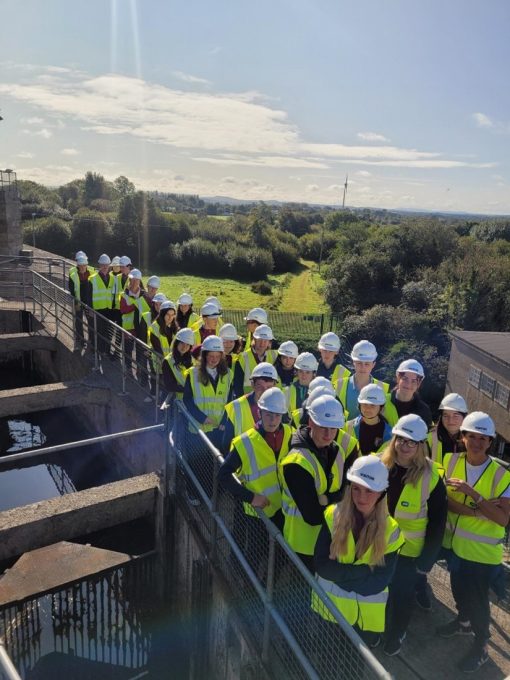 TY Class visit Ardnacrcrusha Power Station
A group of TY students went on a trip to Ardnacrusha on the 21st of September. We left at 9:15 and returned at 2:40. At the tour we were given high vis jackets and hard hats for safety. We then went on a tour of the building and learned about how the dam worked and how they rare fish.
Surprising facts about Ardnacrusha:
The facility holds two WW2 bunkers from while the dam was being built.
33 people died in the making of the dam because of lack of safety.
In 1929 they met 100% of Irelands electricity needs but in 2015 they only met 2.8% of the electricity needs.
In 1994 they became the first powerstation in the world to receive the ISO 9002 award by the International Organization of Standardization for its good management system.
An Irishman designed the dam back in the early 1900's by the name of Thomas McLoughlin from Co.Louth.
All the equipment used when the station was built is still used to this day and they also use natural light as their main source of lighting.
The tour took 2 hours and was very interesting as were local to Lough Derg. This was part of our future Leaders Sustainability Programme we were  accompanied by Ms Stewart and Ms Mortell. After the tour we ate our lunch in O'Briens Bridge and then walked to Parteen weir to see where the canal splits.
TY students 2023